>> For Part 1 of 2 see: Repaying Your Insurance Company After Settlement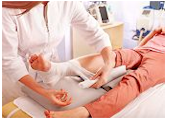 One area that is confusing even to attorneys who do personal injury work is when the injury is in one state but the secondarily liable policy of insurance was written in another state. The quick answer is if the injured person's own insurance was issued in Washington, the rules regarding repayment and subrogation are governed by Washington law. If the policy of insurance was issued in Oregon and the injury causing event occurred in Washington, Washington repayment and subrogation laws will prevail.
In order to settle for the policy limit and pursue an underinsured motorist claim, extreme caution is in order. The injured person may have to offer the secondarily liable carrier the right to purchase an assignment of the claim against the at-fault person, or the underinsured motorists benefit is waived.
Another problem arises where an Oregon resident with an Oregon-issued policy is injured in Washington if there will be an underinsured motorist claim. In most circumstances, an Oregon suit must be commenced on the underinsured motorist claim within two years of the accident although the suit against the at-fault party need only be commenced in Washington within three years. Frequently underinsured motorist claims are not apparent until the claim against the at-fault party is settled. It is real easy to forget about the Oregon underinsured motorist claim until the claim against the at-fault party in Washington is settled more than two years after injury. If an error is made with respect to the two-year period on the Oregon underinsured motorist claim, the right to pursue that claim may be lost.
Sometimes a Washington client with a Washington insurance policy who is injured in Oregon is told by an interested Oregon adjuster that it would be better to allow the client's own PIP carrier to collect direct repayment. This usually arises when I have explained repayment to the client based upon on offer on which we are prepared to settle with the at-fault party. The Oregon adjuster then suggests that the client could avoid repayment by allowing the client's own carrier to seek direct repayment.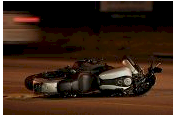 The implication is that the client would then come out of ahead because the repayment wouldn't have to be paid out of the amount that I had negotiated. That would be true if the at-fault carrier would pay my client the amount that I could negotiate for settlement, and in addition pay the PIP carrier its repayment over and above the settlement that I had negotiated. It simply doesn't not work that way. If there is a direct repayment, the at-fault carrier will only settle with us for an amount that is minus the amount of the repayment. The result would be that my client would end up with less money. Only an insurance adjuster would think that was a good deal.
This business of repayment, subrogation and preserving the injured person's rights to make underinsured motorist claims is sometimes very technical and frought with possibilities for very expensive and sometimes fatal errors. That is why an injured person is well advised to seek early representation from an experienced personal injury attorney. I do not charge for an initial consultation regarding these matters unless the injured person decides to hire me, and then payment of an attorney fee does not occur until the claim is resolved with my representation.

Contact a highly experienced accident attorney today to evaluate your options for recovery for damages
If you need an accident attorney in Washington or Oregon, you can hardly find anyone as experienced and knowledgeable as Mr. James Sellers, with more than 40 years of experience. If you've been in a motor vehicle accident or truck accident, or pedestrian accident and you are uncertain what you next step should be to file a claim for damages, please fill out our free case consultation or call us to speak with Mr. Sellers for an informal discussion regarding your options.