Mr. James Sellers graduated from Willamette University College of Law in 1972. He is licensed to practice law in State and Federal (Western District) Court in Washington and Oregon. Mr. Sellers was a scholarship recipient and served on Moot Court Board. Prior to that he was a 1969 graduate of Washington State University, majoring in English Literature.
Mr. Sellers practice of more than forty years has emphasized personal injury and land use law. He formally served as an aid to the Joint Committee on Education of the 1973 Washington State Legislature, a standing committee co-chaired by then Representative Al Bauer and then Senator Booth Gardner; and as chief deputy in the Clark County Prosecuting Attorneys Office, until 1979, under James E Carty.
In this position, Mr. Sellers represented the Clark County Board of Commissioners under a contract between the Prosecuting Attorney and the County Board. He also represented the Clark County Planning Commission. Mr. Sellers was instrumental in establishing a system of Risk Management and self-insurance for Clark County in 1977.
Upon leaving Clark County, Mr. Sellers was the Woodland City Attorney for thirteen years, a part-time office, until 1992. From 1989 to 1997, he was a member of the Board of Governors of the Washington State Trial Lawyers Association, where he Chaired WSTLA's Legislative and Public Affairs Committees.
In 1995, he was the only recipient of WSTLA's President's award. He is a former member of the Board LAWPAC, formerly a statewide, political action committee for plaintiff's attorneys. On behalf of the State Board of Realtors, he was the draftsman of a legislative bill that resulted in the adoption and codification of Ch.64.40 RCW, which provides for the recovery of money damages for arbitrary, capricious and unlawful governmental action, and delay. He has tried cases in both Washington and Oregon.
If you need an accident attorney in Washington or Oregon, you can hardly find anyone as experienced and knowledgeable as Mr. James Sellers, with more than 40 years of experience. If you've been in a motor vehicle accident, or truck accidents, or wrongful death claims and you are uncertain what you next step should be to file a claim for damages, please fill out our free case consultation or call us to speak with Mr. Sellers for an informal discussion regarding your options.
Proven experience
Serving Southwest Washington since 1973, licensed in Washington and Oregon State and Federal Courts.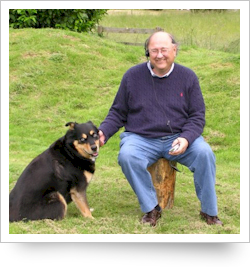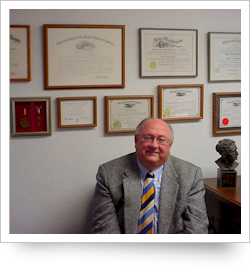 Willing To Listen
Sometimes the situation seems overwhelming. Pass your problems on to a lawyer who is willing to seek solutions.
hire knowledge
Mr. Sellers has handled literally thousands of injury cases over a long and distinguished career of more than 40+ years.
representing your interests
From 1989 to 1997, Mr. Sellers was a member of the Board of Governors of the Washington State Trial Lawyers Association.