Animal attacks, particularly those by dogs, are quite common and can result in serious physical injury, such as nerve and tissue damage, scarring and permanent disfigurement, and even death. Even once your physical wounds have healed, animal attacks can leave lasting emotional and psychological damage, especially if a child is involved.
If you or a loved one has been the victim of an animal attack, the first thing to do is to seek immediate medical attention. Even minor animal bites can become infected if left untreated. Once you have received the appropriate medical treatment, consider contacting me to discuss your case and your potential options for pursuing legal action. You may be entitled to financial recovery for medical expenses, lost wages, general pain and suffering, and property damage.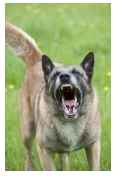 It is important to be able to provide detailed information about the circumstances of the attack, including the name and contact information of the animal's owner or person against whom you would be pursuing your claim. Obtaining the names and contact information of any witnesses will also be important to your case. Remember that in order to pursue an injury claim, you will need to provide documentation of your injuries and any medical treatment undertaken.
In Washington State, animal attack laws are generally very favorable to victims. On one hand, Washington follows the ancient and long-standing "one bite rule", which states that if a dog does not have a history of aggressive behavior, it is considered harmless.
On the other hand, Washington also imposes strict liability on animal owners. If the owner, keeper, or harborer of an animal has previous knowledge that the animal has bitten or injured someone before, or indicated that it might do so, then they are legally liable for any and all future aggressive actions and injuries on the part of the animal regardless of negligence, i.e. whether or not they took reasonable precautions. This prior knowledge is called "scienter". This rule concerns all domestic animals, not just dogs, and even includes wild animals if they are under ownership. It is applicable in both public places and on private property, but only if the victim is legally present there. Such action on the part of the victim is known as "contributory negligence" or "assumption of risk". The injured party is considered contributorily negligent if he or she does not employ the degree of care that a reasonable person would employ in such circumstances. However, in that instance, the burden of proof is on the owner.
If the owner, keeper, or harborer of the animal does not have any prior knowledge, i.e. "scienter", of previous vicious action by the animal or aggressive propensities, then that person is only liable if they are negligent in failing to prevent harm. The amount of care legally necessary to prevent harm is judged to be that which is commensurate with the character of the animal.
In Washington, landlords are generally protected from liability concerning the animals of their tenants. However, a landlord can be held liable if he or she is the owner, keeper, or harborer of the animal concerned.
In their efforts to protect the public's safety, local legislative bodies in the state of Washington may create different rules with respect to animal liability, but those laws must not conflict with state laws.
Though in Oregon, state animal liability laws also combine the "one bite rule" with other grounds for liability, including "scienter", intentional injury, and negligence, getting justice and compensation for bite victims is generally more complicated and difficult than in Washington.
In any of these circumstances, if you think you may have an animal liability claim, please call my office to set up a free consultation so that I may assess your case and advise you of your potential options for legal action.